Light is Life - The Photography of Paolo Roversi

The veteran photographer's high-contrast portraits, full of drama and intrigue, have made him a household name.

Paolo Roversi is one of the most saught after photographers in the fashion industry for his minimalistic approach to portraiture. His haunting, unguarded shots consistently strip away the facade of his subjects and draw out their raw selves, offsetting fashion's tendency to conceal and recast.
The Italian photographer's interest in photography was sparked as a teenager during a family vacation in Spain in 1964. Once home, he set up a darkroom in his cellar with the help of the local postman Battista Minguzzi. Roversi soon apprenticed himself to a local photographer in to hone his craft further.
The British photographer Lawrence Sackmann took Roversi on as his assistant in 1974. Though Roversi felt the role challenging, he endured Sackmann for nine months. He later embarked on his small jobs for magazines such as Elle and Depeche Mode; his first big break came when Marie Claire published his first major fashion story. 
Roversi's commercial clients include Yohji Yamamoto, Comme des Garçons, Christian Dior ,and Guerlain. Roversi has shot ten covers for i-D Magazine and is a regular contributor to W Magazine, Vanity Fair ,and the British and Italian editions of Vogue. Roversi also shot the accompanying images for the french jewellery dauphine's book, which was sold at the Dover Street Market. In 2019, over four decades of Roversi's work were curated at the Pace/MacGill Gallery in New York an exhibition titled 'Doubts.' It chronicled the photographer's collection of commercial photography and intimate studio scenes. His work has been internationally featured in fashion magazines, including the Harper's Bazaar, I-D, and The New York Times Magazine. 
In 1970 Roversi opened his first portrait studio photographing local celebrities and their families with his friend Giancarlo Gramantieri. In 1971, he met Peter Knapp, the Art Director of Elle magazine, in Ravenna. At Knapp's invitation, Roversi visited Paris in November 1973 and has never left.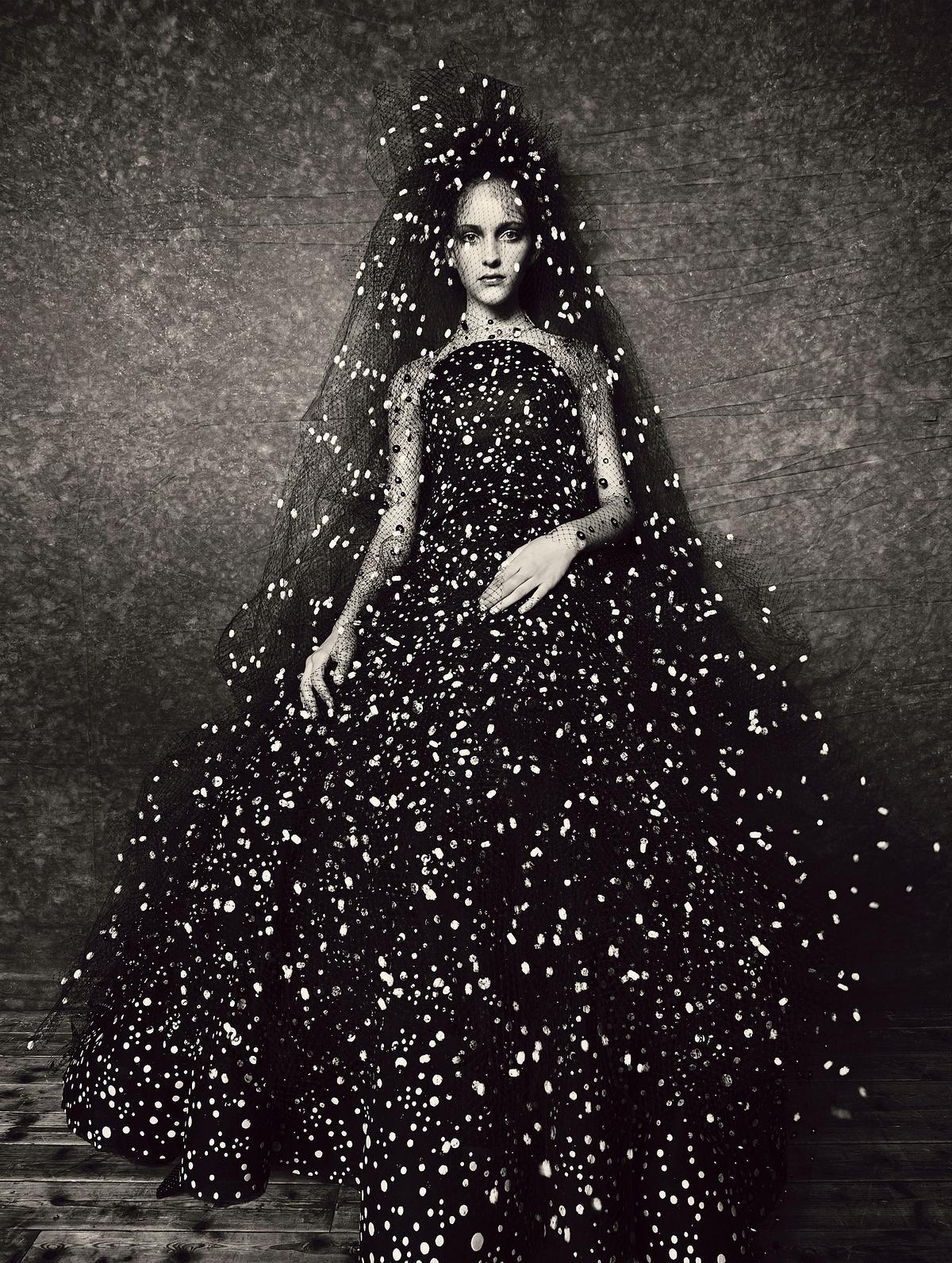 I am always in search of beauty. This I know for sure. ~Paolo Roversi
Paolo Roversi needs no introduction. But let's give him one anyway, shall we? One of the greatest photographers of our time, whose extraordinary fashion pictures have graced the pages of all the best magazines for decades, Roversi is being celebrated at Milan's Palazzo Reale with the exhibition "Paolo Roversi: Storie." Opening to the public on November 16, the show is the crown jewel of the Vogue Photo Festival, four days of panels, lectures, and exhibitions spread across town and spearheaded by Italian Vogue's senior photo editor, Alessia Glaviano, who is also the exhibition's curator.
"We wanted to pay homage to Roversi because he's an undisputed master," Glaviano explained. "His generation has produced extraordinary talents that will go down in fashion photography's history books, yet he's unique in the absolute mastering of what I call his 'sentiment for light.' His poetic vision and his profound, almost meditative insight are exceptional. In this exhibition, we tried to highlight Roversi's lesser-known artsy side, his experimental, almost surrealist streak; somehow, he makes me think of Man Ray."
Roversi is an elegant, reserved man. Not unlike his pictures, he exudes a calm, intense magnetism. We met for a preview at Palazzo Reale while he was still setting up his exhibition. The mayhem that normally surrounds such events was nowhere to be seen; instead, the atmosphere was muted and serene, the light dimmed in a soft penumbra. He talked at length about his youth, his influences, and the never-before-seen photos of Rihanna that appear in the show.
I know that you were born in 1947 in Ravenna, a small town in the Emilia-Romagna region of Italy and that you started in photography almost by chance. You were a reporter in the '70s, working for the Associated Press, and apparently, your first big assignment was to document Ezra Pound's burial in Venice in 1972. From a funeral to the fashion stratosphere is quite a stretch! How did that happen?
Well, it sure was! I started photographing friends; Ravenna was a provincial town then, so everything was unpretentious, almost naive, and very spontaneous. Then it all shifted when by a stroke of luck, I met Peter Knapp, the legendary French Elle artistic director, who was vacationing at a friend's house. We became acquainted, and he found my pictures interesting. One day he asked: "Why don't you move to Paris and work as my assistant?" It was just a pure, unexpected chance. So I packed my bags and left for La Ville Lumière, which I immediately fell head over heels for. I was fascinated by Paris and by the fashion world. All that elegance, the sophistication, the sense of dreams, the imagination débridée. 
The '70s were such an extraordinary creative moment in fashion, bursting with talent, ideas, and freedom, Helmut Newton and Guy Bourdin in top form, and Avedon and Penn. It was such an artistic milieu, fashion photography at its best. I was attracted and thrilled to be part of all this.

Photography goes beyond the limits of reality and illusion. It brushes up against another life, another dimension, revealing not only what is there but what is not there.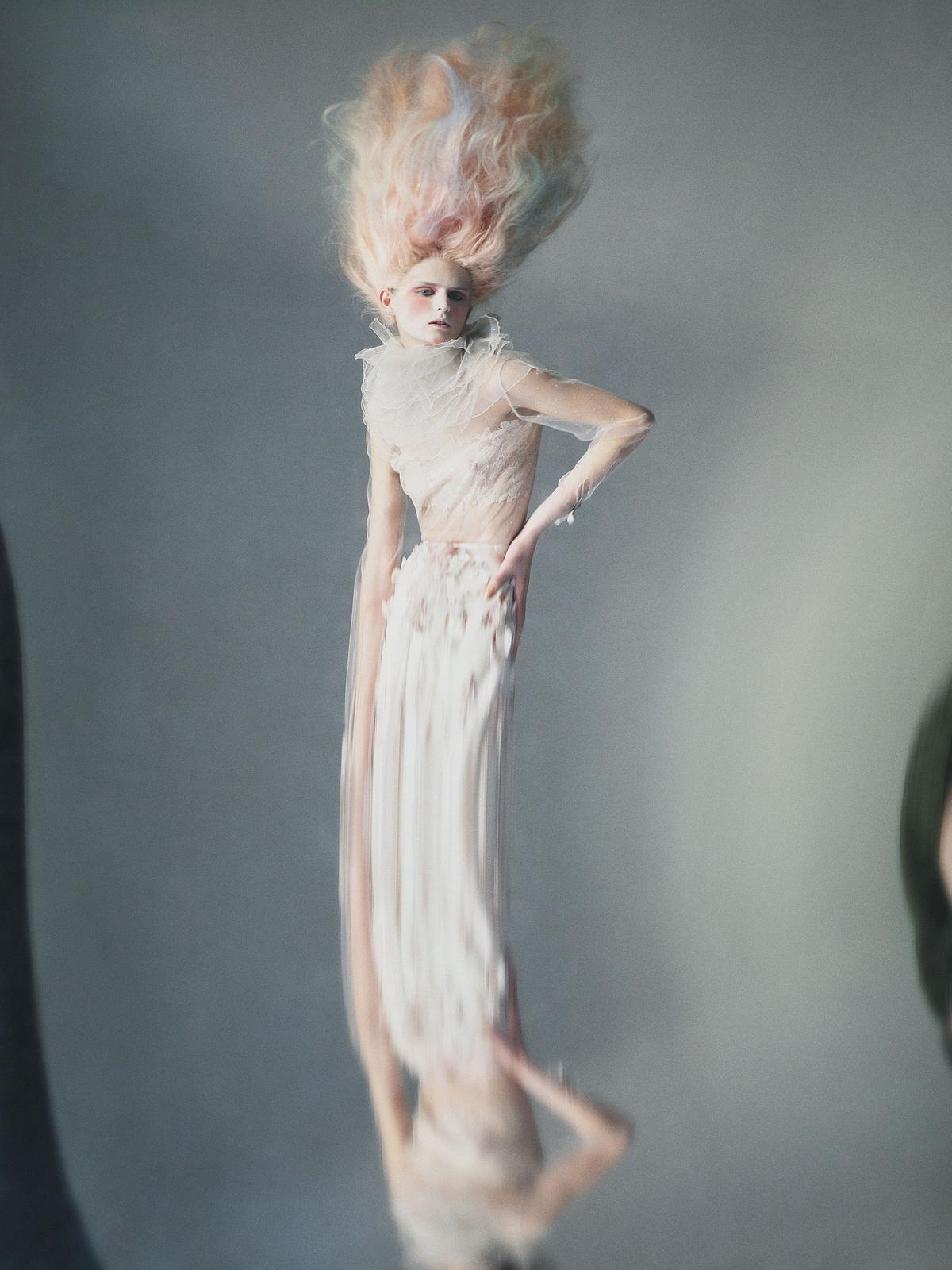 Ravenna, as many other small Italian towns, is full of artistic treasures with an ancient, glorious past. Its churches are resplendent with gold mosaics, icons, a prosperous religious imagery. I've always thought that this spirit somehow reverberates in your work.
Absolutely! My iconographic roots are Italian; there's a deep religious sense, a byzantine love for fastidious refinement; all this has been very influential to my work . . . . Mysticism is a big word, yet it speaks to me. My images have a very classical composition, with a central figure, as you can see in the pictures I've taken of Rei Kawakubo's Blood and Roses, that magnificent Spring 2015 collection. The subject is at the center, pure, suspended as in an elusive, ineffable space. Perhaps there's always something mystical, religious, evocative they're Madonnas. Comme des Garçons Madonnas! It's a sense of spirituality that probably comes from my childhood when I believed in my guardian angel that rested on one of my shoulders. And a little devil was always hanging on the other shoulder. It's very Italian, this ongoing conversation between good and evil!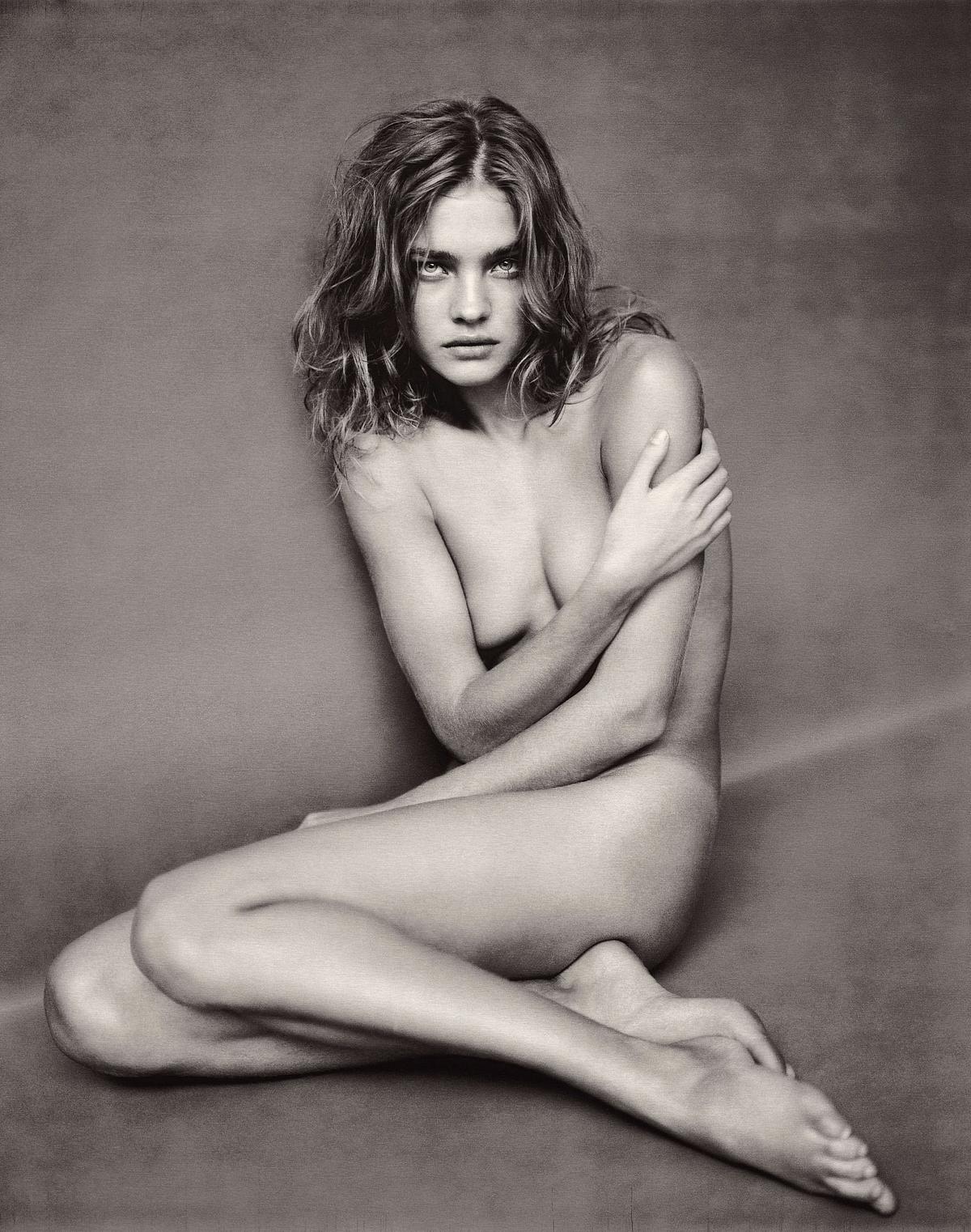 Italians are sinners with a conscience. This brings us to how sensuality is expressed in your images. You have a very respectful gaze toward women; there's an intense erotic feel that nevertheless retains an angelic quality.
I never go for spectacular, ostentatious effects. I hate vulgarity and superficial, easy sensuality. Even in my nudes, there's always purity, a certain restraint; they're treated with delicacy, with grace. I remember once being in Positano, and a local parcheggiatore [parking valet] somehow found out that I had photographed Naomi Campbell and Kate Moss, so he eagerly went online to check my pictures. Two days later, he returned to me completely disappointed: "Those are not women!" he said, expecting to see them photographed as pinups or bombshells. Which was not at all the case. My nudes were too chaste for his liking, not sexy enough!
The femininity in your images is almost captured in its essence as if revealed in a timeless frame; it's dignified and utterly modern in its purity.
I always work by subtraction, and I'm not interested in trends. I truly want to reach the heart of my subject, its core, and its soul. I know these are big words, but that's how I see it. I always reach for the inner reality, and this quest brings you to an undefined time frame, almost suspended. It's a dimension that I almost worship. There's a beautiful book addressing this subject called Suspending Time: Life-Photography-Death, by Geoffrey Batchen.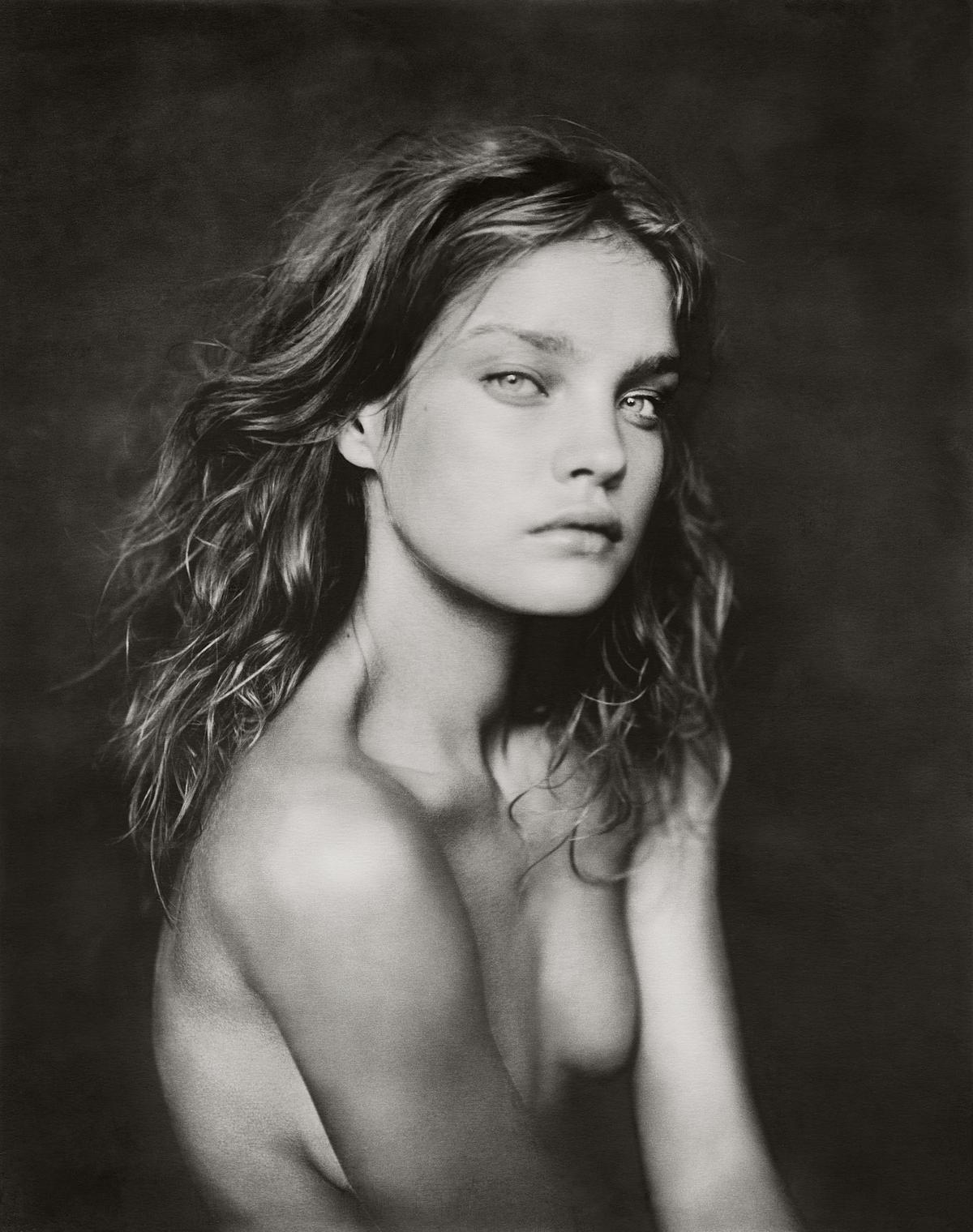 Literature nurtures your photography then
As an artist, you must be fed and nurtured from diverse sources. No one can create from nothing. My teenage years were very formative and important; I was constantly reading and absorbing. I loved classic Italian poetry, Giacomo Leopardi and Petrarca. They felt like brothers to me at that time. I spent entire nights lost in their verses. And when I was 17, I discovered classical music, which I love. I felt like I was the first to discover Beethoven! You know how you feel at that age; you're the only one in the world who truly understands what Beethoven wanted to say with his music! And Mozart, whose music is even today the best therapy, heavenly. I also love paintings; my passion is the work of Giorgio Morandi. 
I read a great book about him called Le Bol du Pélerin (The Pilgrim's Bowl) by a French author, Philippe Jaccottet, about the tenacity of his quest for perfection. It's about patience, the meticulous, implacable effort to dig relentlessly until you find the right light, light is never seen before. Patience is a concept that touches me; to delve deeper, scratch the surface, reach a hidden level, and dig up something unique yet not extravagant. Morandi spent his whole life painting only bottles, different compositions of the same bottles, which are very mundane objects. Yet, in his paintings, there's that spirituality, a purity, an archetypal quality, eternal, infinite.


This sense of being in a sort of out-of-time visual frame makes me think of your use of big-format Polaroids and the slow process of using the optical bench camera that you favor. It's an almost alchemic, esoteric process. An image emerges from darkness as if by magic; it's an immaterial technique, a creative oxymoron.
Not only the Polaroid process—all photography is magic; it's witchcraft! I was bewitched when I started working in the darkroom I made up in my family home's basement. The positive-negative dynamic—its magic is absolute. It's black magic and white magic combined! The angel and the devil again! Positive and negative, photography is all about this duality: life and death, presence and absence. When you look at a picture, what you have in your hands is just a piece of paper; the subject is present as an effigy, but in reality, he's absent. Photography has an inherent ambiguity, an ambivalence on so many levels.
Beyond Polaroids and optical benches, what about digital technology?
It's an interesting technique, full of potential and possibilities. A photographer of my generation has a certain nostalgia for the analogic procedures, yet it's not the technique that defines a photographer's vision. You have to experiment, getting out of your comfort zone. When speaking to young photographers, I always tell them: If you feel comfortable taking the left path, please take the right one. Go where you have to take more risks. Go where you don't know where the path is leading you.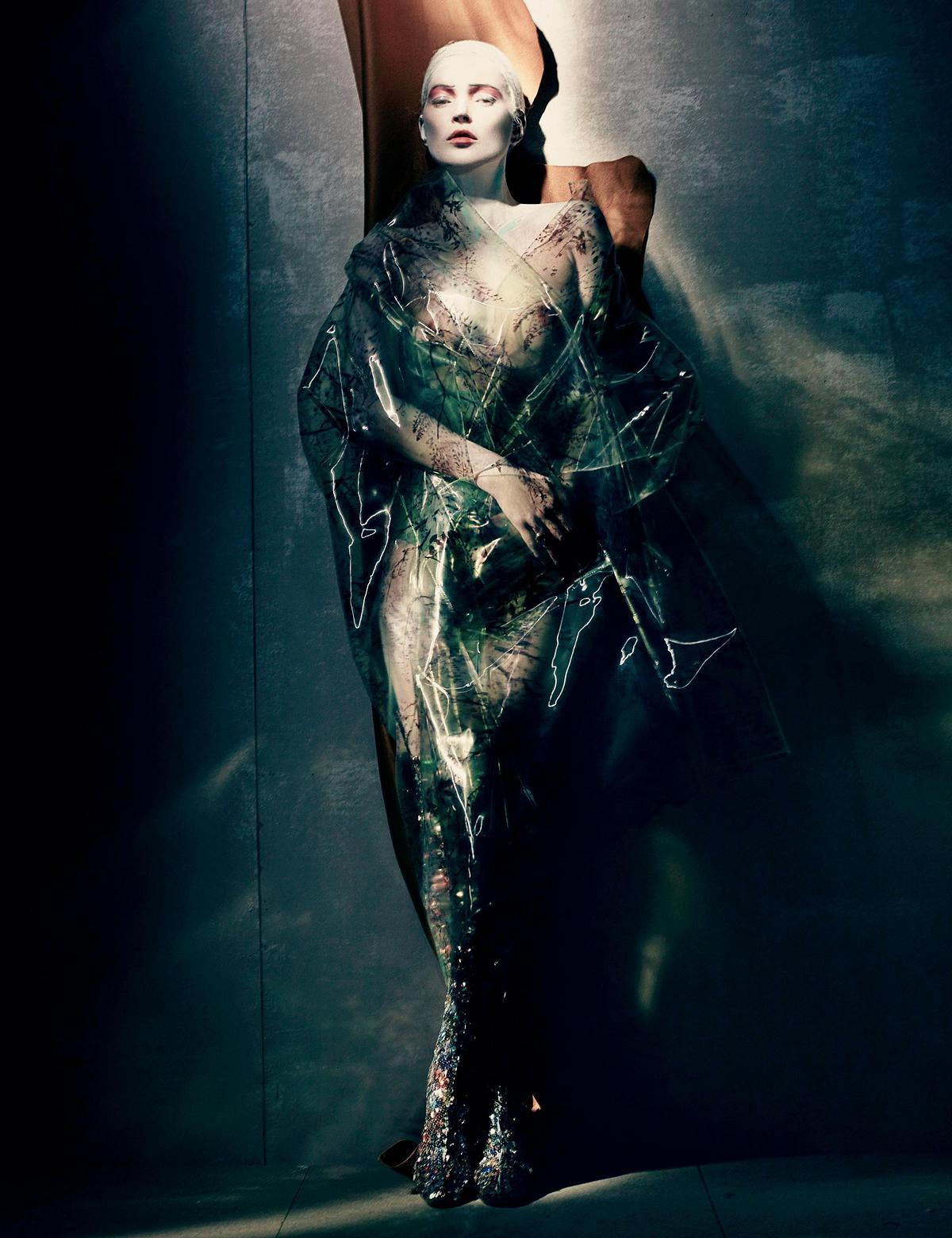 It's like when you decided to leap of faith, leaving Ravenna for Paris, the fashion capital.
Everything I know about fashion I owe to Paris. I've met the most extraordinary talents and the most forward-thinking fashion minds there.
Yet when I look at your images, what comes to the fore is more the women than the clothes; they trigger an emotional response. I'm not only looking at a beautiful outfit or checking out the latest fashion trends. It transcends fashion; it's a more dreamlike and abstract feel.
Well, I get your point, but I must say that I'm very interested in fashion and I love the beauty of it; I love going to shows, and not many photographers do that. I want to understand the designers' worlds. I love talking to them to get deeper into their perceptions. Yet it's true that the dress is just a part of a broader vision; the woman who wears it is much more important. A fashion picture for me is always a portrait; in fact, it's a double portrait of the woman and of the dress. Voilà! That's the right definition: a double portrait. Nothing has to prevail, everything has to be in balance, in harmony, a fusion between the dress and the personality of the woman who wears it.
Speaking of designers, are you close to some of them in particular?
Designers are the ones who write the musical spartito - the photographer is the interpreter; he's the one who plays the instruments. Look at these pictures of Rei Kawakubo's red dresses—she is a genius composer! We've always been very close in sensibility; she is extraordinary. She has always inspired me to reach something more profound and daring. Like Azzedine Alaïa, Romeo Gigli, Yohji Yamamoto. I've always been very happy to play their music. I just finished working on a book about Christian Dior to celebrate Maison's 70th anniversary; it will be titled Dior Images: Paolo Roversi. 
I had the privilege of photographing part of the archives, such a wonderful experience. Giving new life to those fantastic creations, having young, natural-looking girls wearing them. A dream. The dresses looked so fresh, timeless, and modern ,as if they were designed today instead of in 1948. I worked on the book with my longtime friend Grace Coddington, and she was constantly delving into the archives, emerging with all those marvels, like that Voyager dress from 1949 that looked so stunning; it looked like it had been made last week! Incredible. A wonderful experience.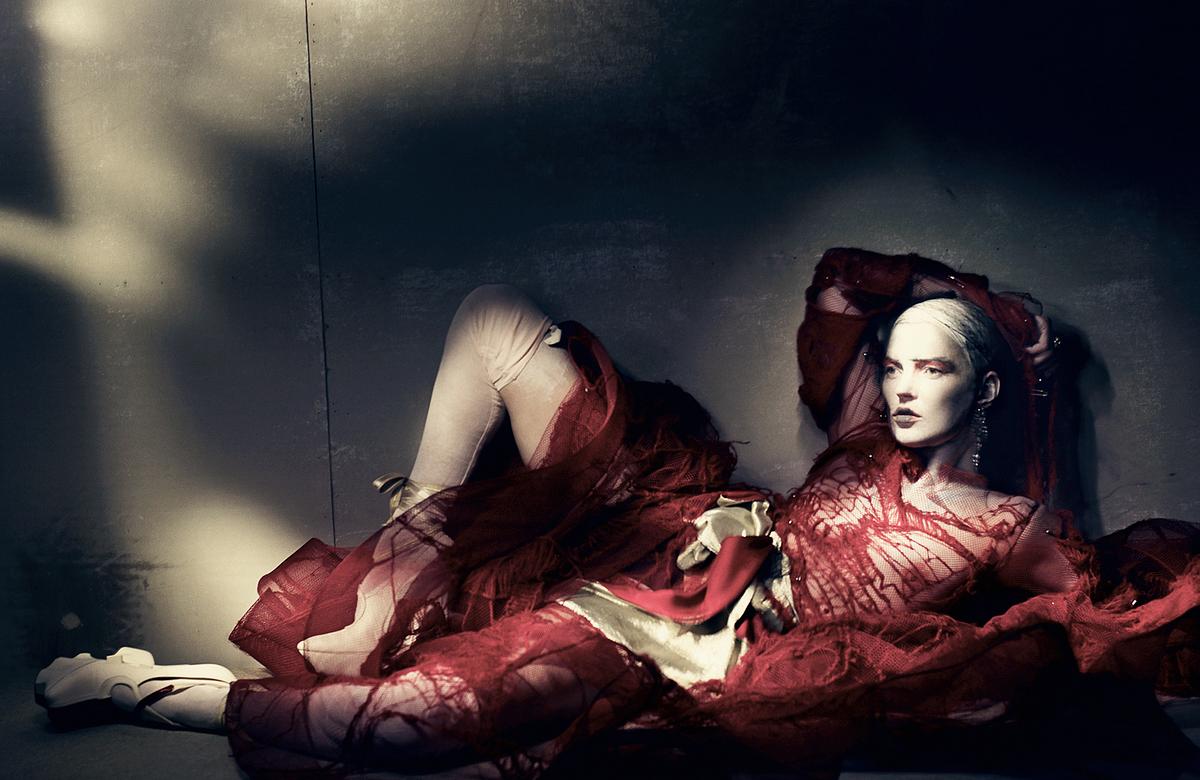 I'd have loved to be hidden in your pocket to witness all that! Even Rihanna would have been jealous, would she not? 
Rihanna—she's great. I photographed her for an album cover in 2015; here in the exhibition, we show her never-before-seen images. She's fantastic, a true artist. We worked in my studio for two days. Her presence is extraordinary: how she moves, the confidence, the control over her body, the energy, the sensuality. She's completely aware of the power of her beauty. She's an artist, in the same way, a good model is an artist, not only a pretty face. I respect models because I totally acknowledge their artistry. A good model must have charisma. Natalia Vodianova, Kirsten Owen, Kate Moss, Gemma Ward. All the models you'll see in my show are true artists. They inspire me, they're formidable interpreters, cut off the very same cloth as that of a gifted actress, a prima ballerina, a talented musician.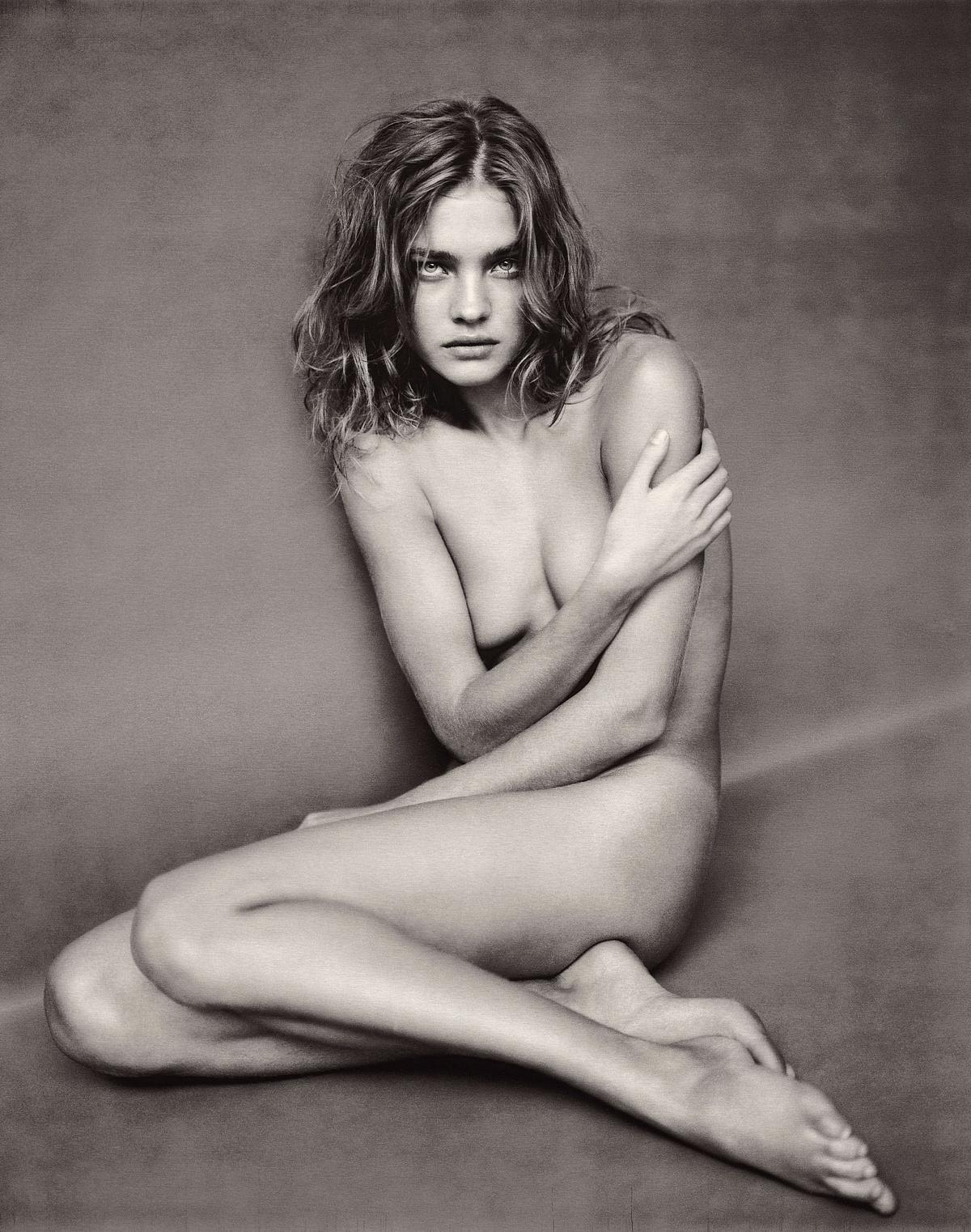 You mentioned your studio; you have a very intimate way of working, reserved, almost introspective. I have no memory of pictures taken by you shot on location.

True, they're quite rare. I like concentration and focus; my images are always portraits. A lamp, a chair, a tree, a landscape, a woman. They're all portraits. I give my subject my full attention. I hate distractions. I need to achieve profound reciprocity. Almost a confession, an encounter. In a small space, it's easier and more direct.
Your career has been glorious, with many important achievements. Yet which rewards have made you proud?
I got a letter from Richard Avedon congratulating me for my work; it was a huge badge of honor, and I was immensely proud! Avedon, Penn, Helmut Newton, and Guy Bourdin were mythical figures when I started working as a fashion photographer. I tried to become Helmut's assistant, but he said my pictures were too good and I was overqualified for the job! Guy Bourdin didn't like the fact that I'm a Libra; he didn't hire Libra assistants because he thought that Libra was a sign that was unlucky for him! Can you imagine? Then another huge badge came when I finally met Irving Penn. I managed to send him a little book of my images through Julien d'Ys, the hairdresser with whom we both worked at that time, so Julien gave the book to Penn on my behalf. Penn called to thank me, and so finally, we met. He spoke about my work precisely and accurately; he knew all my pictures! I was so stunned; he left me completely speechless.

"We all have a sort of mask of expression. You say goodbye, you smile, you are scared. I try to take all these masks away and subtract a little until you have something pure left. A kind of abandon, a kind of absence."