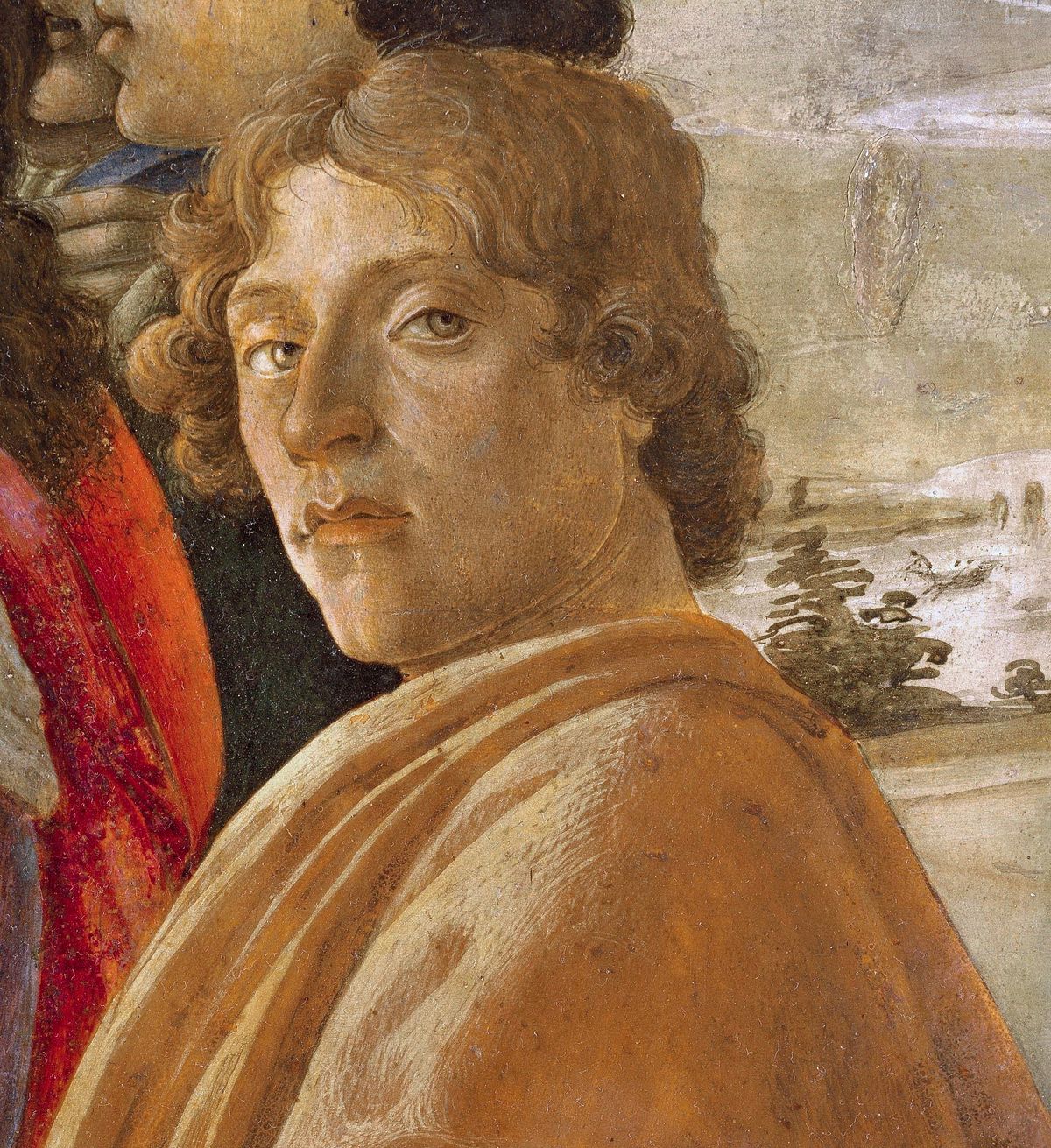 You probably have heard the name Botticelli, when talking about Renaissance art. He was perhaps one of the greatest humanist painters of the Early Renaissance, yet much of his life and influences remain still a mystery today. His art represents the pinnacle of Florence's cultural flourishing under the Medicis, a society that encouraged the advance of art, philosophy, and literature. Throughout his career, he cultivated an aspiration for classical beauty, which he embodied through his paintings of the goddess Venus. The following blog post offers insight into his life and the wide variety of subjects he painted throughout his long career.
Who was Sandro Botticelli?
Alessandro di Mariano Filipepi (1445–1510 CE), better know in classical art history as Sandro Botticelli, was an Italian artist of the early Renaissance. He was a prolific painter, mainly concentrating on large altarpieces and artworks with a religious theme during his lifetime. He often combined Christian art and classical mythology elements in his paintings, open to multiple interpretations. He masterfully blended colors, forms, and perspectives to create his otherworldly religious works with outstanding visual poetry. Ironically, Botticelli's most famous work today is the mythological Birth of Venus, displayed in the Uffizi Gallery in Florence, Italy. Botticelli is undoubtedly one of the greatest painters of Western art.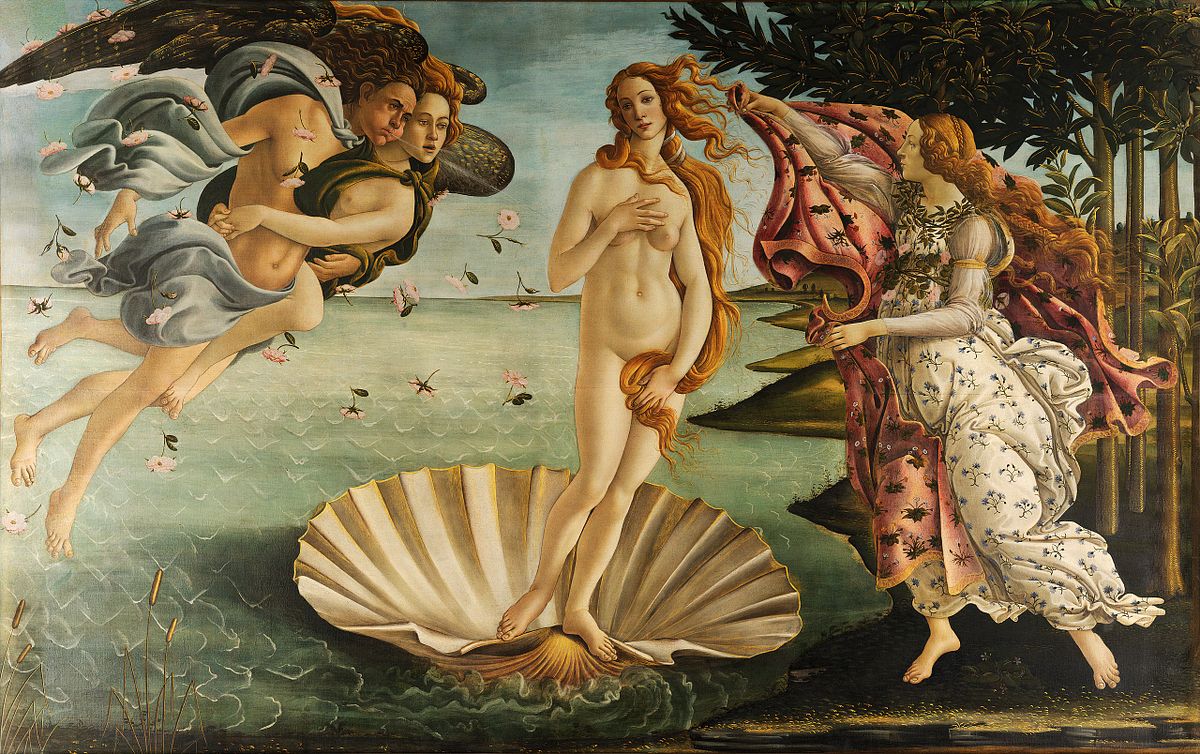 Botticelli's childhood
Alessandro di Mariano dei Filipepi, famous by the name Botticelli was born in Florence in 1445 CE during the Early Renaissance. Art historians have estimated that he was born around 1445. Based on details that stated that his father, who worked as a tanner, submitted tax returns which stated that Botticelli was two years old in 1447 and 13 years in 1458.
There is little information available about the artist's early years. It is thought that Botticelli lived in a relatively poor area of Florence called Via Borgo Ognissanti all his life. According to legend, the nickname "Botticelli," meaning "little barrel," was given to him by one of his four older brothers. A document mentioning him as "Sandro Mariano Botticelli" dates back to 1470.

Much of his childhood is unknown, but the first work experience the future artist had as an apprentice to a goldsmith. Botticelli trained as a painter under the Florentine artist and former monk Filippo Lippi (c. 1406-1469 CE). Lippi was recognized for his frescoes and altarpieces. His early influences came from his time with Florentine artists like Andrea del Verrocchio and the brothers Antonio and Piero del Pollaiuolo. They all held workshops where younger artists went to learn their craft. Botticelli was most likely at Verrocchio's workshop when Leonardo da Vinci (1452–1519 CE) was also there. These formative years resulted in Botticelli's contemporary and later work displaying concern with graceful figures and capturing decorative detail.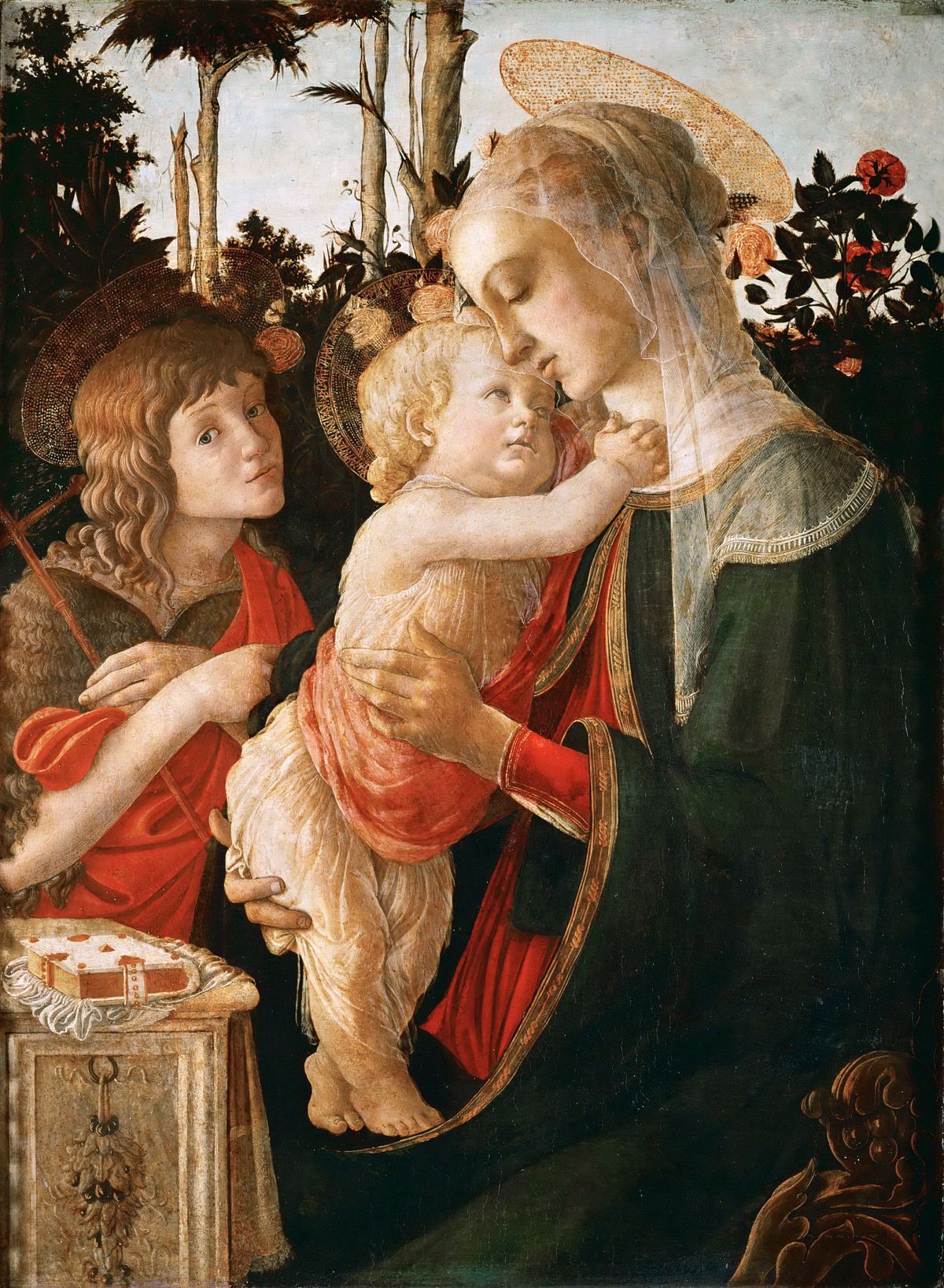 An Established artist
As the Medieval "dark ages" approached its end, Botticelli was at the forefront of a significant shift in Western Europe. An entirely new worldview began to form through Renaissance Humanism and the rational sciences, which later gave rise to the enlightenment.

The Medicis' Florence was a prosperous and permissive society that allowed the culture to flourish. To promote Neoplatonic philosophy and Renaissance Humanism, Cosimo de Medici set up an academy and encouraged European scholars to visit Florence. At the time, a shift was taking place across science, culture, and philosophy, and Botticelli's paintings represented this new vision, heralding a new age. Botticelli may have been affiliated with the academy, even though he was not a member, based on the classical subjects he painted during this period.

Venus appears in many of Botticelli's most famous works as a symbol of humanitas - the development of human virtue in all its forms. Botticelli explored many Roman and Greek mythology themes, such as the Primavera. Botticelli started work on Primavera (late 1470s-early 1480s) and The Birth of Venus (c. 1486). In these paintings, we can see the tensions between the Medieval and the modern, the former being predominantly Christian, with art that was primarily devotional and highly decorative and stylized. According to the Neoplatonists, the latter rational, scientific, and glorifying Classical art came from a more sophisticated society.

Botticelli worked alongside various other established artists of the Florentine Renaissance. The artist was famous and mixed public works with private commissions, especially for the powerful Medici family of Florence. In 1472, Botticelli became a member of the Compagnia di San Luca, a group of Florentine artists. During this time, he created his earliest works for Florence's holy places, such as Adoration of the Magi (c.1476) for the Santa Maria Novella. Cosimo de Medici, his sons Giovanni and Piero, and other members of the Medici family are depicted in the painting. In addition, the artwork is thought to include the only known self-portrait by the artist.

In the early 1480s CE, Pope Sixtus IV commissioned Botticelli to decorate a part of the Sistine Chapel in Rome. In addition to depicting Rome's Arch of Constantine, Botticelli also painted scenes from the Old Testament, including the Life of Moses panel. During this period, his workshop was Florence's most popular supplier of Madonnas to the public and private sectors. As a result of Botticelli's fame, Pope Sixtus IV asked him to supervise the decorating of the Vatican's newly completed Sistine Chapel in 1481. Botticelli created a series of frescoes for this project, often overlooked by visitors whose eyes are drawn straight to Michelangelo's famous ceiling.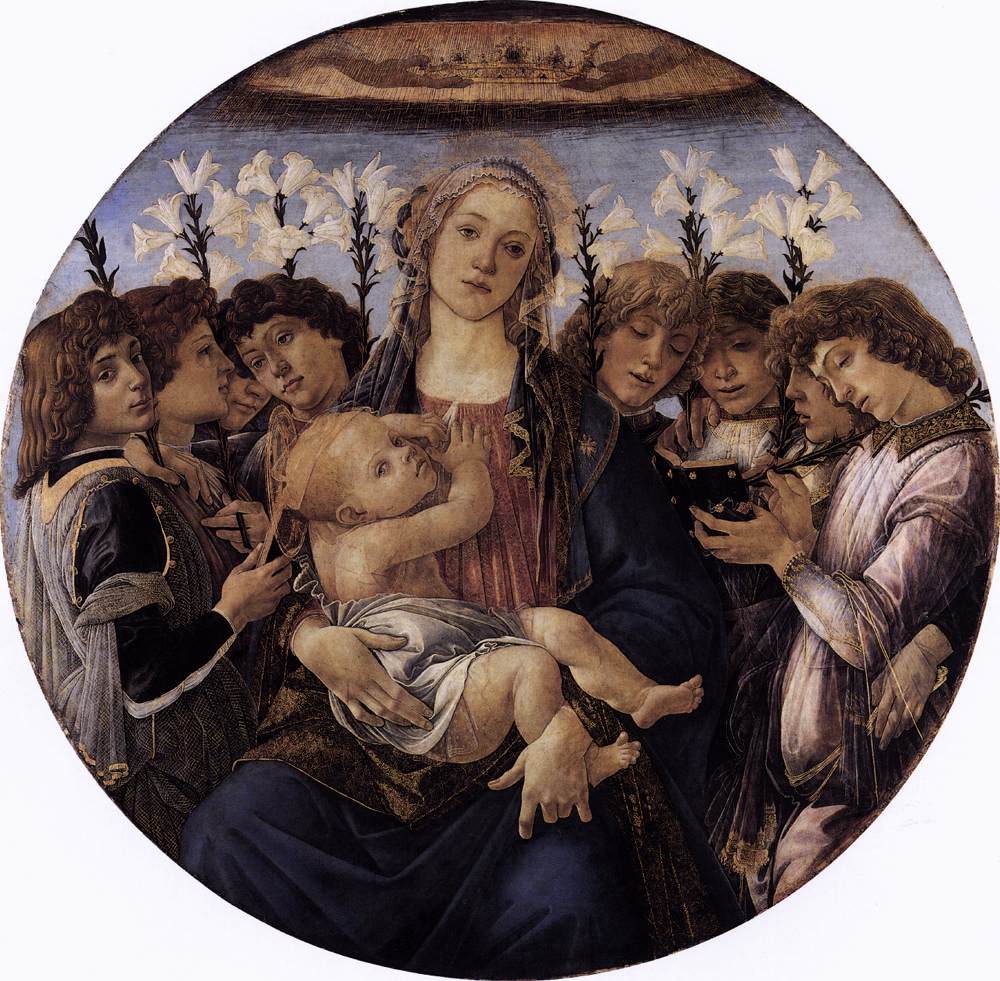 Late period
During the 1490s, Florence's political climate changed significantly following Lorenzo de Medici's death and the invasion of Charles VIII of France. During the Medici family's reign, the Dominican friar Girolamo Savonarola began greatly influencing Florentine society with his apocalyptic sermons criticizing Florentine morality. Savonarola's extremist views were accepted since Florence was still reeling from the Bubonic plague epidemic at the time. Many citizens were open to believing that this tragic episode was a punishment from God for their materialistic lifestyles. There is speculation that many of Botticelli's paintings may have been lost during The Burning of the Vanities on Shrove Tuesday, 1497, with only those works in the Medici's possession remaining. In the 1490s, Botticelli and his brother Simone leased a small farm and country house on the outskirts of Florence. The artist seems to have led a bachelor's life - he never married.

The paintings of the 1500s are more somber and overtly spiritual in content, yet Botticelli's warmth and imaginative brilliance still mark them. Mystic Crucifixion (1501) and Mystic Nativity (1501) are both emotionally charged paintings that show a deeper understanding of tragedy in the human condition. They also pay great attention to the settings, whether it be a rustic field or a detailed imaginary architecture. Scholars debated what Botticelli became of during this period. Some believe the more overtly religious subjects of his late paintings prove that he also became a follower of Savonarola.

Botticelli died in 1510 in Florence. He was buried just meters away from where he grew up and lived all his life, in the chapel of the Vespucci family at the church of Ognissanti. A simple circle of marble marks his grave. It was only after his death that Botticelli's reputation began to fade. In the 19th century, art critics and artists discovered him again and his fame returned.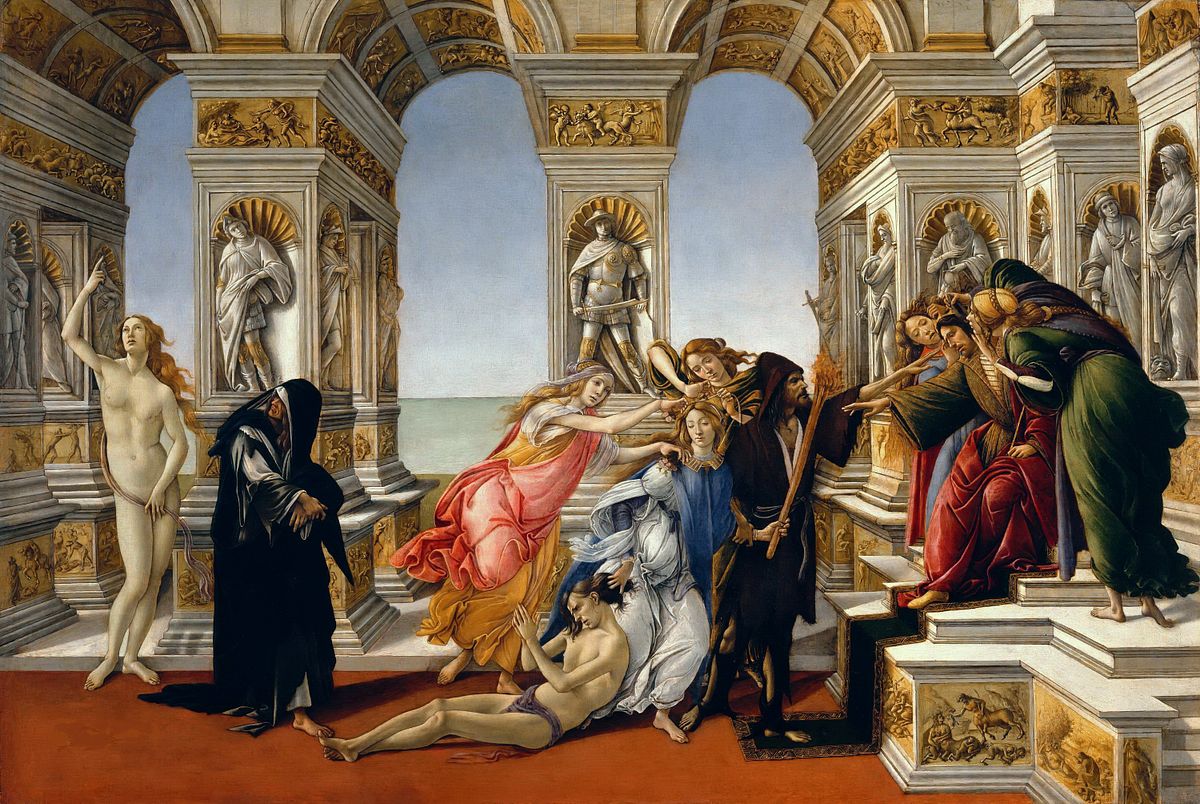 Artists reputation
Botticelli was recognized as a painting genius during his lifetime and he was in constant demand throughout his career. He was most admired for his overall harmonious effect. Technically excellent at capturing anatomy and perspective and being a master of all types of coloring. Botticelli was exceptionally talented, also capturing emotions. 
Botticelli's scenes often have an artificial quality that creates a sense of being out of this world by unusual perspective and plains of view. Another defining feature is the suspension of disbelief expected of the viewer. Subsequent Renaissance artists would similarly pursue this, breaking away from the confines of classical art. An entirely appropriate effect provided that his two main subjects are either stories from mythology with allegorical importance to the present or religious art for devotional purposes.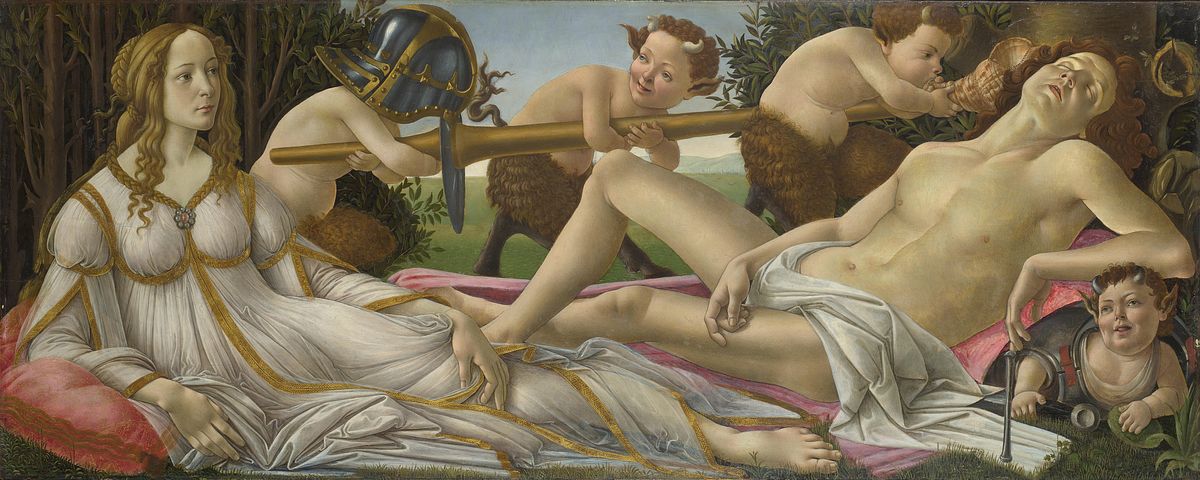 Botticelli's accomplishments
Botticelli was definitely one of the first Western artists to depict non-religious subject matter influenced by the comeback of Greek and Roman ideas in Florence at the time. The revolutionary idea that art could be created for pleasure and not only serve religious purposes was a breakthrough for Western art.
Botticelli bridged the gap between Medieval Gothic and Humanist Realism. He incorporated an emerging knowledge of human anatomy and perspective, and aspired to achieve the ideal of beauty in his paintings with realism. He painted his subjects to make them relatable to ordinary people, emphasizing their human relationships. At a time, religious art was largely iconographic, and his exploration of emotional depth in traditional Christian subjects was unique. This is particularly obvious in his Madonna and Child paintings, where the warmth and tenderness between mother and child is distinctive Botticelli.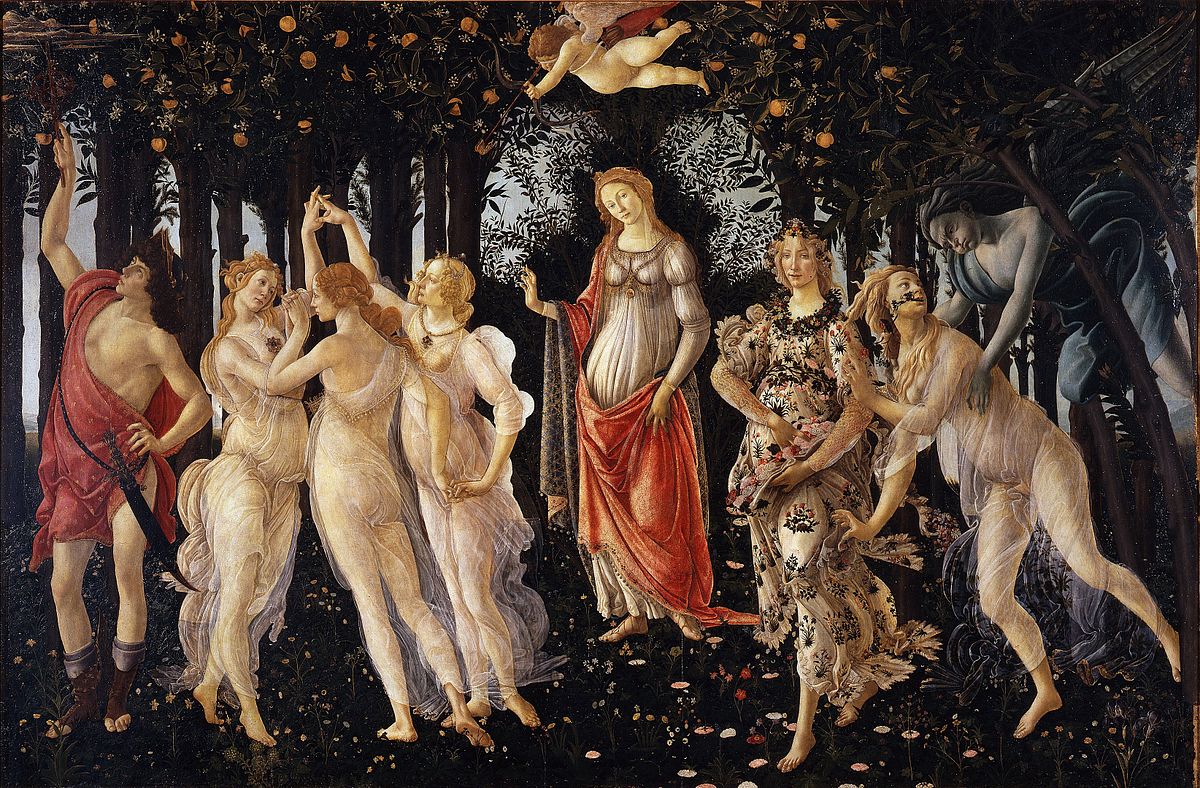 Sandro Botticelli's legacy to the art world
Botticelli certainly has been an epitome of the "golden age" of art since the time of the great arts patron like Lorenzo de Medici. Botticelli's influence on art history and popular culture has been significant across the centuries. He paved the way in a way rivaled by only a few other artists, and his legacy begins with the artists he taught himself directly. 
Even Botticelli was famous during his lifetime; his reputation suffered after his death for several centuries. His art was dismissed along with Gothic art during the High Renaissance, perhaps because it remained rooted in a Medieval tradition. One theory speculates that Botticelli's career suffered after the Medicis had to leave Florence. The conservative Christian influences denounced the decadence of the former rulers and artists patronized, and power was usurped for a time by that.
His work reappraised until the 19th century and began to be valued highly once more. The Sotheby's in New York sold an auction record for the Renaissance master Sandro Botticelli's work for $92.2m in 2021 - Young Man Holding a Roundel, from about 1475. The painting depicts a young nobleman holding a round painting of a saint. It is one of just three portraits in private hands by the artist best known for The Birth of Venus and Primavera. This painting is not only an exceptional work of art but also an epitome of beauty and a moment when our western civilization began. Botticelli's influence spread widely across artistic movements from the Pre-Raphaelites throughout the centuries, and his influence can be seen even in contemporary art today.